2 euro FINLAND (2013) Frans Eemil Sillanpää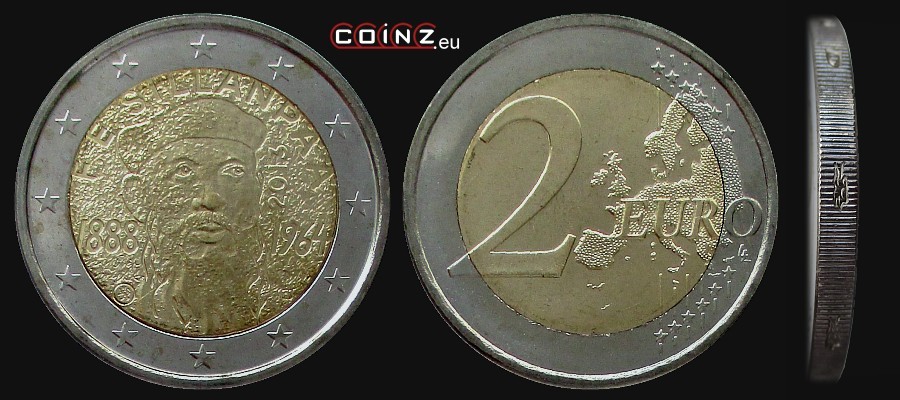 | | | | |
| --- | --- | --- | --- |
| diameter: | weight: | thickness: | alloy: |
| 25.75 mm | 8.5 g | 2.22 mm | Cu75Ni25/Cu75Zn20Ni5 |
obverse:
in the coin centre the head of the Finnish writer facing slightly right separates dates with concave numerals: 1888 / 1964; above the 1964 date vertically upwards year of issue: 2013; below the 1964 date letters: FI (code for Finland in the ISO 3166-2 standard); along the top edge with concave lettering: F. E. SILLANPÄÄ; background of the core rough; at the edge a ring of twelve five-pointed stars - symbol of the European Union
edge:
reeded with concave inscription:

(Finland
in Finnish
and
Swedish
as well as three lion heads)
withdrawal date:
still in circulation
designer:
Reijo Paavilainen, Luc Luycx (initials LL below letter 'O' in EURO on the reverse)
mint:

Suomen Rahapaja Oy (The Mint of Finland), Vantaa (mint mark below date 1888 on the obverse)
mintage:
| | | |
| --- | --- | --- |
| 2013 | 1 500 000 | |
interesting facts:
Finnish commemorative coin of 2 euros from 2013 commemorates the 125th anniversary of birth of eminent Finnish writer Frans Eemil Sillanpää (1888-1964). Sillanpää was writing realistic novels about the life of the Finnish countryside in accordance with the Finnish nature. For the whole of his existing works he was awarded the Nobel Prize in Literature in 1939.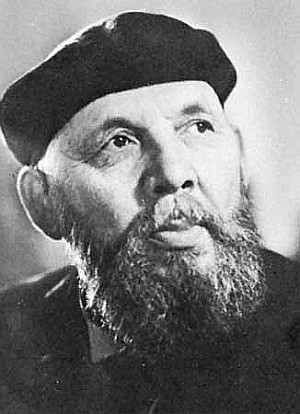 coins catalogue :: katalog monet :: münzkatalog :: catalogue de monnaies :: catálogo de monedas :: catalogo monete :: каталог монет :: κέρματα κατάλογος :: COINZ.eu
© 2010-2021 :: Adam Kubicki :: COINZ.eu :: All rights reserved.