5 escudos PORTUGAL (1959 [1960]) Henry The Navigator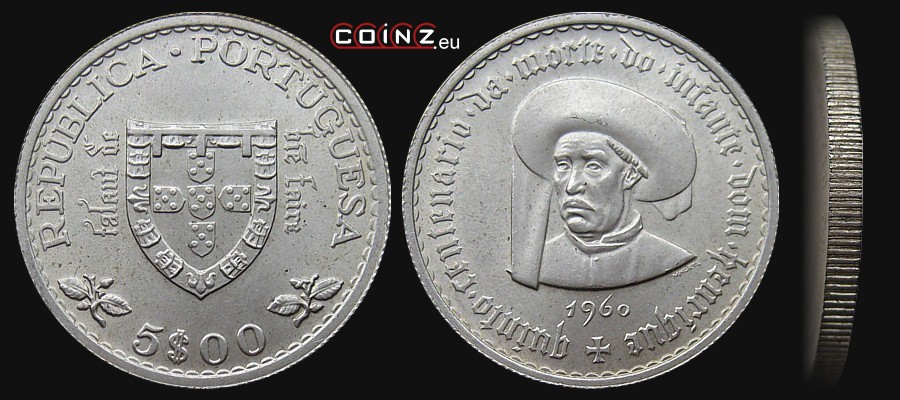 | | | | |
| --- | --- | --- | --- |
| diameter: | weight: | thickness: | alloy: |
| 25.0 mm | 7.0 g | 1.8 mm | Ag 650 |
obverse:
in the centre Coat of Arms of prince Henry divides his motto: TALANT DE / BIE~ FAIRE (desire to do well); along the top edge: REPUBLICA • PORTUGUESA (Republic of Portugal); along the bottom edge face value: 5 $ 00 (ESCUDOS) flanked by branches; at the edge a ring of semicircles
reverse:
bust of Henry the Navigator facing slightly left; below it date: 1960; along the edge: + QUINTO ♦ CENTENARIO ♦ DA ♦ MORTE ♦ DO ♦ INFANTE ♦ DOM ♦ HENRIQUE (quincentenary of death of prince Henry); at the edge a ring of semicircles
designer:
Marcelino Norte de Almeida (signature M NORTE under prince's left shoulder on the reverse)
mint:
Casa da Moeda (The Mint), Lisbon
interesting facts:
Dom Henrique o Navegador (Henry the Navigator) (1394-1460) - prince of Portugal, patron of Portuguese fleet development and geographical exploration, and thus co-creator of Portuguese colonial empire. He was nicknamed the Navigator already after his death although he was never sailing.
Portrait of the prince and his Coat of Arms: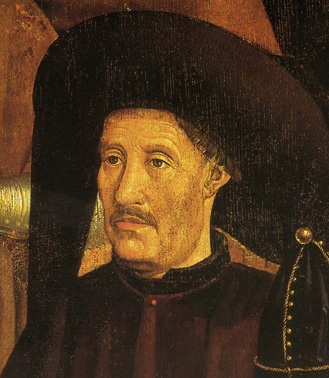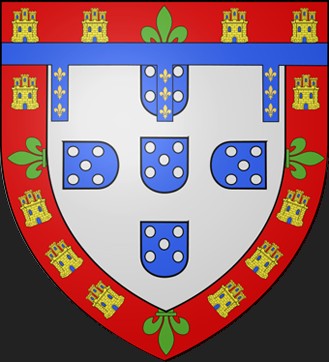 photo: Odejea; licence: CC-BY-SA 3.0
coins catalogue :: katalog monet :: münzkatalog :: catalogue de monnaies :: catálogo de monedas :: catalogo monete :: каталог монет :: κέρματα κατάλογος :: COINZ.eu
© 2010-2021 :: Adam Kubicki :: COINZ.eu :: All rights reserved.