ALBANIA
| | |
| --- | --- |
| capital: | Tirana |
| political system: | republic |
| population: | 2.8 mil (2011) |
| area: | 28 748 km2 |
| official language: | Albanian |


Albanians claim to be predecessors of the Illyrians, who were conquered by the Romans already in 2nd century BC. Modern Albanian history reaches as far as 12th century, but stronger neighbours Serbia, Turkey and Greece never allowed to form an independent Albanian country. In 15th century, under the Turkish rule, the inhabitants of Albanian lands began turning into Islam. This, apparently, cemented Albanian nationalism, which led to independence announced in 1912. The neighbours were trying to take over Albanian lands by force or political games. During the WW2 Albania was occupied first by Italians and then by Germans. After German capitulation Albanian communists announced independence again in 1944. After the collapse of communistic system in Europe in 1991, the first free elections were won again by communists, who ruled the country until the economical crisis of 1997. Twelve years later Albania joined NATO.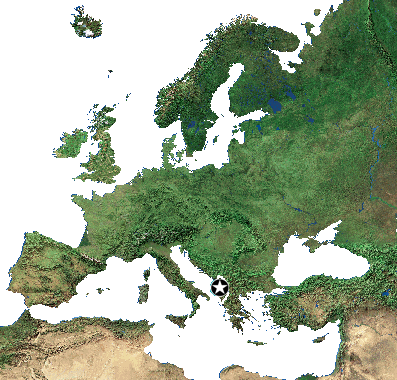 coins catalogue :: katalog monet :: münzkatalog :: catalogue de monnaies :: catálogo de monedas :: catalogo monete :: каталог монет :: κέρματα κατάλογος :: COINZ.eu
© 2010-2023 :: Adam Kubicki :: COINZ.eu :: All rights reserved.